DeDe Murcer Moffitt
CEO, Best Selling Author, Butt Kicker
Help Your Team Up Their Game, Increase Success and Snap Out of It to Win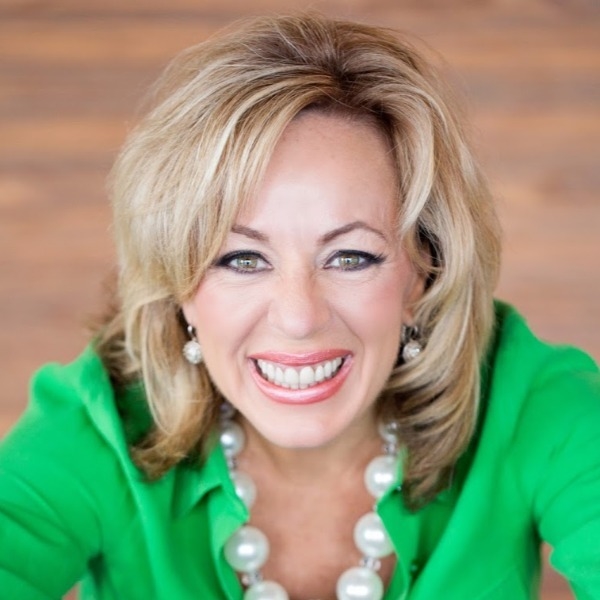 Topics:
Leadership
Peak Performance
Emotional Intelligence
Adversity
Alcoholism / Drug Abuse
Humor
Experience In:
About Aaron Tippin
Get Ready to SNAP – See New Achievable Possibilities in Business and Life
After 10 years of sobriety and overcoming a 24-year alcohol addiction DeDe speaks from experience as she shares the mindset, attitude and strategies for releasing negative habits and routines to achieve longterm and fullfilling success.
With over 25 years in corporate sales with companies like Toyota Material Handling, Auto Financial Group, Waste Management and State National Insurance Company, plus being best selling author and inspirational recording artist, DeDe brings a unique insight into how self awareness is the key to pushing the boundaries of happiness and success.  
Talks are customized for your group:
Leadership Initiatives
Womens Conferences
Motivational Success 
Empowerment & Productivity
Humor & Entertainment 
Program Information
SNAP Obstacles and Initiate Positive Change
Everyone has something that holds them back from being their best self. 
1. Awareness
2. Attitude
3. Applied Knowledge
After snapping out of a 24 year addiction DeDe knows you need a powerful strategy and the will to succeed. By using her S.N.A.P. method DeDe shows how you can achieve anything one day at a time.  
Learn how to quickly develop new habits that ignite a possibility mindset and work ethic.
Learn to avoid the "Success Box" to increase future potential and profits.
Learn how to embrace disruptive change and make tough decisions faster with confidence and courage.
Implement the top practices used by athletes to overcome loss and failure to come back and win big.
Learn what type of opportunities you should always say "yes" to even when they are totally outside your job description or expertise.
Leadership, Change, Motivation, Peak Performance, Employee Engagement, Personal Development, Health and Wellness.
Peak Performance – Up Yours Fast
DeDe has performed in front of 48,000 people and millions of TV viewers. How do you perform your best and not crack under pressure when it's time to shine? By practicing Peak Performance. 
Peak performance is a state that is also known as peak experience, the zone of optimal functioning and flow. It refers to a moment when an individual puts it all together, when they are in the zone, when everything flows, and when they achieve an exceptional performance. 
Everyone can up their game and perform their best by practicing 5 powerful techniques. 
In this session:
Learn what your peak performance is and how you can unleash it now. 
Learn what inspires good employees to become rock stars.
Learn how to get in the flow, block out distractions, get more done and reach goals faster.
Learn anxiety coping techniques that move you past roadblocks, setbacks and failures so you don't give up right before you win.
Customized Programs for Your Teams Initiatives
Think Again and Win
DeDe Murcer Moffett has spent a decade disecting how beliefs are formed and researching the how and why negative programming is so hard to change. But after overcoming her own limiting beliefs and coaching thousands toward success, DeDe knows that having big goals and bigger dreams are the secret to forward momentum. 
Attendees will learn how to:
Establish goals that are fueled by powerful emotions
Push the boundaries on what's possible
Build a team that keeps them accountable
Construct a plan for obstacles that always come
Bring Care Back to Healthcare
Nationally Accredited by the ACPE for Pharmacist and Pharmacy Techs.
This lesson is an application-based CE activity and is targeted to pharmacists and technicians. This program has been approved for 1.5 contact hours of continuing education credit (0.15 CEUs).
0154-0000-15-047-L04-P
0154-0000-15-047-L04-T
Patients and their families want to feel caring – pharmacists and technicians with more compassion that communicate with greater empathy.  Too commonly, when employees get new tasks that they're uncomfortable with, procrastination and distraction sets in. Change it in a SNAP!
At the completion of this activity, pharmacists and technicians will be able to:
Apply transformational leadership skills for increased productivity and long term success.
Interpret and challenge "Out of the Box" thinking in yourself and others.
Perform steps to improve patient interactions.
Encourage patients and families to open up, to trust and to partner in their care.
Say What? 5 Strategies to Communicate Better and Increase Productivity Fast
Accredited Healthcare Talk For Continuing Education
Effective Communication 
To improve the pharmacist/nurses/doctors/healthcare worker's awareness of opportunities to impact the quality of care delivered to patients transitions and medication regimens to medication management of therapies.
Upon completion of this activity, participants will be able to:
Discuss barriers to communication in the workplace and utilize the tools to overcome them.
Identify and apply methods of effective communication that will improve your ability to communicate with your patients, staff, physicians.
Learn strategies to improve healthcare workers confidence in discussing conditions and medications with patients.
Learn effective communication strategies that will establish superior customer service and maximum efficiency with patient care.
List communication tools and resources for healthcare to counsel and educate patients
SNAP Crackle and Pop in the Spotlight – Powerful Presentation Skills
This SNAP-powered master class teaches attendees the mental and physical game of how to speak and captivate any audience, sales team or the attention of important clients. 
Find and use your unique voice to deliver a transformational and powerful message that moves people to take action.
Learn to:
SNAP mental blocks that keep you from speaking in public.
Understand how to utilize fear for fuel on stage.
Learn the secrets of creating powerful stories.
Learn to take your audience on a journey with vocal pitch and pace.
Implement daily vocal techniques that strengthen the voice to make you sound more confident.
Ease body tension and voice shaking with simply warm up exercises.
How to captivate an audience with your eyes, ears and overall energy.
Plus much more!
Recommended for women in leadership, emerging leaders, business speakers, and groups who want to up their presentation skills to impact the bottom line in a SNAP!
3 Hour Master Class