Ford Saeks CSP, CPAE
Business Growth Acceleration! Fired up is Nice… Fueled Up is Better. Fresh Perspectives and Trends to Help You Elevate Performance, Engage Your Teams and Customers, Accelerate Growth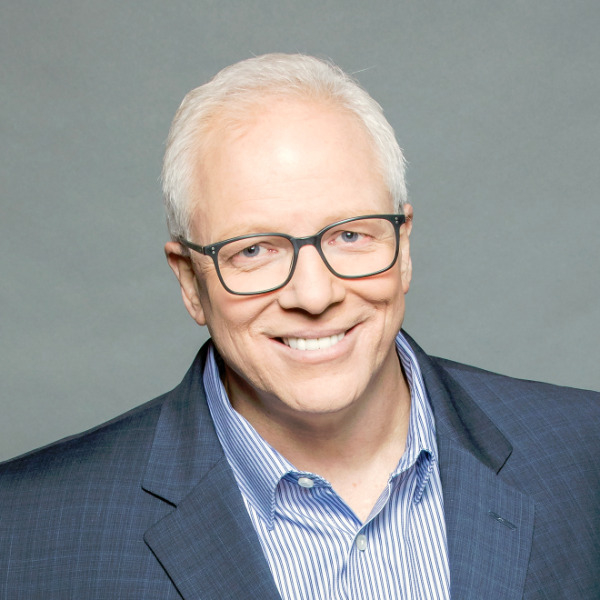 Topics:
Business Growth
Marketing
Leadership
Motivation
Sales
Innovation
Experience In:
Franchise
Marketing
Associations
Retail
About Aaron Tippin
Fired up is Nice, Fueled up is Better.
Ford's presentations offer more than a jolt to juice your team, they're packed with tactics to help deliver immediate results and long-term growth.
Ford Saeks, Hall of Fame Keynote Speaker | Business Author | Research-based Thought Leader
Quick-witted and highly engaging, Ford is a nationally accredited speaker that hits the stage with immediate charisma and insider tools that consistently garner rave reviews. His goal is to help others eliminate the things that are preventing them from getting the results they deserve. His Keynote presentations are packed with interactive elements, audience engagement, and practical guides to ensure your target outcomes. There is no "one-size fits all" business formula, but you can rest easy knowing that Ford is a sure fit because he'll deliver a customized program with an emphasis on maximizing your business success.
Think About This
No matter where you're at now, there is someplace you want to go with the growth and success of your business.
In every situation,
There is a GAP and people feel that GAP is truly unique to them.
Organizations are dealing with…
Increased competition
Struggling to retain top talent
Disruption from many directions
Leap Ahead
Ford's worked with top organizations throughout the world, small and large, from start-ups to billion-dollar brands, helping them produce higher levels of personal and professional success.
Move forward… Faster
The GAP always comes down to one or more of these three areas — mindset, strategy, or tactics…
The Accelerated Growth SystemTM
Green Light Mindset –– Unleash your team's superpowers to overcome obstacles. All the strategies and tactics in the world won't help if we sabotage our success.
Steering Wheel Strategies — It is more important than ever to have an effective strategy and follow your systems. Because without a strategy it's easy to get off track and never get where we want to go.
Top Speed Tactics — All the strategies in the world won't help if our tactics aren't in alignment with our strategic vision. With an overwhelming number of options, it's essential to identify and implement relevant tactics to maximize results.
Ramp Up Results
Once you are clear on the gap and put the right mindset, strategies, and tactics into place, the results are extraordinary. The Accelerated Growth SystemTM uncovers the path and the processes to drive exponential growth year after year
Ford Saeks – YOUR GUIDE TO GROWTH
The Accelerated Growth System™ was developed over a career of successful business operations and working with top brands around the globe. It was forged during Ford Saeks' first success at age 15. He further developed the system over a career as a serial entrepreneur, founder of ten companies, and CEO of Prime Concepts Group, a creative marketing agency. In the process, Ford secured three patents for product innovations, authored multiple books, and was awarded numerous industry awards, including induction into the National Speakers Hall of Fame. Today, over 500,000 CEOs, business owners, and executives have been trained in the Accelerated Growth System™, leading to more than $1 billion in sales worldwide.
Top Corporations, Franchises & Associations Trust Ford to Help Accelerate Their Results
Over 500,000 CEOs, business owners, executives and staff have benefited from Ford's dynamic and content-rich presentations.
To Meeting Planners:
As a Hall of Fame Keynote Speaker and Certified Virtual Presenter, I know how difficult it can be to select the right professional speaker for your convention, association meeting or sales event.  I've been helping organizations increase performance, re-ignite creativity and innovation, gain a competitive edge and improve their results to boost sales and profits in a variety of industries. When you select me for your general session, breakout program, webinar, or event, I'll create a customized presentation that's targeted to exceed your expectations.  Your attendees will receive a program that's fast-paced, fun, and packed with usable information on how to improve their results and you'll look like a superstar for booking me!
BIO for PROGRAMS:
Ford Saeks has redefined the formula for business success. His efforts have helped companies generate a total of over a billion dollars in sales worldwide. From start-ups to Fortune 500's, Saeks is widely recognized as a Business Growth Innovator. With over 25 years' of experience (ranging from retail to wholesale), he has founded over ten companies, authored four books, been awarded three U.S. patents, and received numerous industry awards. Tenacity and innovation are what fuels this revenue-generating powerhouse. From grassroots to Google, Ford provides his clients with fresh perspectives and doable tactics to resolve branding, marketing, operations, and growth challenges. As President and CEO of Prime Concepts Group, Inc., an integrated marketing services firm, Ford specializes in helping businesses attract loyal and repeat customers, monetize social media, and ignite innovation. Learn More about Ford Saeks at www.ProfitRichResults.com and watch his TV Show at Fordify.tv
Superpower Success! Unleash Your Inner Superhero To Bust Through Barriers & Ignite High Performance
Unleash Your Inner Superhero To Bust Through Barriers & Ignite High Performance
Regardless of your title — owner, leader, manager, or team member — you're faced with internal and external challenges that block your full potential. Ford's powerful self-discovery process demonstrates ways to shift your mindset to create immediate and long-term results that help you accomplish what seemed impossible. Perfect as an opening keynote for your conference or event.
Discover Proven Ways to:
RETHINK your mindset to unlock your superpowers and focus on success
REFRAME by getting clear on what you want to do, be, have, or become
REFOCUS on superpowered instinct and develop your business intuition
REIGNITE your mission by creating your mind map
REFLECT on the changes and powerful progress you've made
REWARD your efforts by setting mini-goals and then celebrating them!
Keynote Focus: Leadership, Performance, Accountability, Inspiration, Success
Available as a live or virtual hybrid presentation customized for your specific needs
BUSINESS GROWTH ACCELERATION How to Skyrocket Your Findability, Uniqueability, and Profitability
Every organization in the world is seeking to close the gap between where they are now and the accelerated revenue growth they want for their business. Regardless of those goals, the gap, in short, always comes down to how they think (mindset), their vision (strategies), and execution (tactics).
Ford understands that leading and managing growth can be challenging, especially when faced with increased competition, changing buying behaviors, multigenerational workforces, and squeezing profit margins.
You'll discover:
How to drive revenue growth and profits through operational excellence
The 3-part formula to turbo-charge response rates of your marketing & sales efforts
How to improve leadership communication that elevates team accountability
Which methods work best to skyrocket lead generation, even on a limited budget
How to get higher per-ticket sales from new & repeat customers
Unique ways to deliver remarkable customer experiences that create brand advocates
The non-technical approach to expand your influence and build a solid online reputation
Ways to avoid generational landmines that can destroy your business and brand's reputation
Ford's Accelerated Growth Systemtm will help you close that gap to transform how you develop and lead your culture, strategically plan your growth to build strong relationships, deliver exceptional customer experiences and quickly add profits to your bottom line.
Keynote Focus: Revenue Growth, Marketing & Sales, Customer Engagement, Operational Excellence
Available as a live or virtual hybrid presentation customized for your specific needs
WINNING WORKPLACE STRATEGIES: How to find, attract, engage and retain top talent.
Finding and attracting the best people for your business can be challenging, especially in today's multigenerational and diverse workforce environment.  
Discover the secrets of recruiting in the digital age and combine them with successful onboarding that will improve retention, reduce turnover, boost employee engagement, and shrink the time it takes for your new employees to follow your systems and reach their full potential.
You'll discover:
How to attract the best candidates for your open positions
How to create a workplace culture that you and your employees love
The most common mistakes with millennials and how you can avoid them
Keys to setting clear roles and expectations for your leaders and team
Successful onboarding practices to increase engagement and accountability
Which policies and procedures work best, no matter the size of your franchise
Automated support systems that make employee orientation effective
Success depends on the quality of its leaders, managers, and staff.  Attracting and developing the right people maximizes productivity, shapes a positive culture, and promotes harmony.  The simple fact is that leaders aren't defined by job titles. Being a leader starts with your staff taking personal accountability for their own success, results, and areas of improvement.  It's those individuals who can motivate, inspire, and challenge those around them to do the same who will create a strong foundation for your business's success.
Keynote Focus: Corporate Culture, Employee Engagement, Recruiting, Generational Differences, Communication
Available as a live or virtual hybrid presentation customized for your specific needs
Remarkable Customer Engagement: Creating a Customer-Centric Culture That Drives Repeat & Referral Sales
Paving the Path to Loyal Customers
Your customers are bombarded from every direction with some type of marketing. How can you get through and make your touchpoints more effective? The best way to do that is to get to know your customers and their preferences. Where do they come from? What do they do? Who are they? What do they want? And most importantly, how do they want it? Find out with Ford.
You'll Discover: 
How to use Google Analytics to really understand customer behavior
Leveraging customer engagement software to improve the customer experience
Discover ways to examine your sales process to find opportunities for improvement
How to survey customers to learn your satisfaction score and improve relationships
Improve Customer Loyalty and Retention
If you're like most business owners, you know that providing great customer service is key to your success. Throughout the entire customer journey, its essential to create WOW experiences at every touch point to build trust, generate referrals and encourage reviews.
Ford has his finger on the pulse of the latest trends and best practices for providing a 5-star customer experience.
He shares inspiring stories and case studies customized for your theme and outcome.
His presentations will boost morale by reminding your team that they are important and their work makes a difference.
His proven approach reaffirms your company's commitment to providing excellent customer service.
Available as a live or virtual hybrid presentation
Innovative Marketing Mastery: Leverage your Brand to Build Relationships and Skyrocket Your Sales.
Today's buyers are savvy, skeptical, and have their B.S. (Belief System) Detectors on high alert. Research shows there is less brand loyalty and that buying behaviors have changed.  Stop wasting countless hours on outdated marketing methods, fad sales techniques, and hard to apply philosophies. Get ready to become an innovative marketing master through a proven formula that works for both B2B or B2C business models, and in any economic environment.
You'll Discover:
Ford's bare-bones, kick-in-the-butt method will instantly improve your marketing efforts
Innovative ways to expand brand awareness, influence engagement, and gain a competitive edge
Ways to identify trends that prepare you to capture new opportunities
Non-technical ways to expand your digital footprint, build social proof, trust, and credibility
How to craft compelling value propositions that capture attention and inspire action
The exact formula for creating rock-star integrated marketing campaigns
How to tap into the talents of your team and organization
Secrets to create brand advocates
Flip the switch from idea generation to profit generation and fill your sales funnel to its fullest potential.
Keynote Focus: Branding, Marketing, Innovation, Creativity, Digital Dominance
Available as a live or virtual hybrid presentation customized for your specific needs
Your Digital Footprint Needs New Shoes: Drive Targeted Traffic, Expand Brand Awareness, and Connect with Your Customers
Trends and Insights to Leverage Digital Marketing, Expand Brand Awareness and Elevate Your Online Presence
Are you overwhelmed and annoyed trying to figure out how to improve your brands online presence?  Many organizations struggle with limited staff, wearing many hats, and operating on limited budgets. Get ready to take charge of your online marketing steering wheel and change frustration to freedom.  Each keynote is customized with case studies and examples relevant to B2B or B2C organizations. Perfect for diverse audiences or roles and experiences.  
You'll Discover Ford's Proven Methods That Help You:
Leverage digital marketing automation to put lead generation on autopilot
Gain top search engine rankings for your brand's products and services
Design your very own "social media syphen" to capture targeted leads
Easy ways to monitor and manage your online reputation
Identify usability gaps of your website that hurt your customer experience and kill sales, and how to fix them
Expand your brand awareness and improve customer engagement, especially in local markets
Keynote Focus: Digital Marketing, Brand Awareness, Reputation Management, Social Media Marketing,
Available as a live or virtual hybrid presentation customized for your specific needs