FUTURIST VITO DI BARI
Futurist, keynote speaker, author.
Advising companies and governments on emerging technologies' impact on business and society.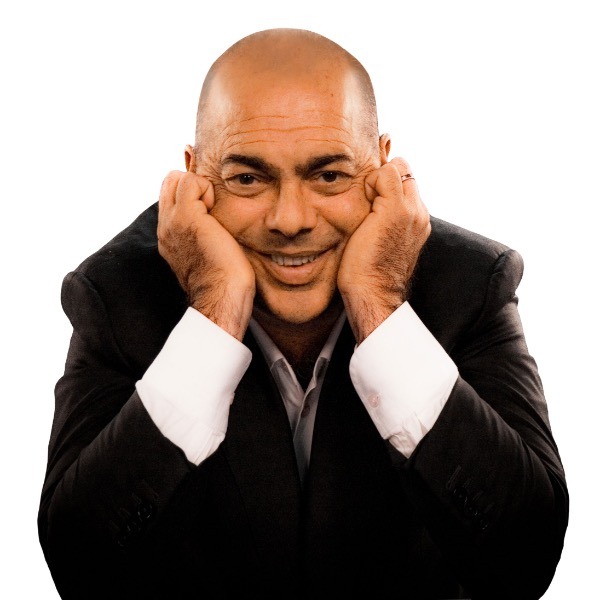 Topics:
Innovation
Business Trends
Future
Business
Inspirational
Leadership
Experience In:
Corporate

Associations

Technology
About FUTURIST VITO DI BARI Dr.
Bio
Vito Di Bari is a renowned futurist, innovation strategist, and inspirational keynote speaker with a global reputation for excellence. Based in Miami, FL, he is celebrated for his captivating and entertaining presentations that leave audiences enthralled. As an esteemed former professor of Project Design and Management of Innovation at both the Polytechnic University and Bocconi University in Milan, Vito brings a wealth of academic and practical experience to the stage.
Vito is the only keynote speaker who has given a TEDx Talk in five world continents. He has also served as the Executive Director for the IMI Institute of UNESCO in Paris and was appointed as the Innovation Designer for the World Fair Expo 2015 in Milan. In 2001, he founded Next Media Lab, an international cutting-edge research laboratory, where he currently serves as CEO. After moving to Miami Beach, he founded Di Bari & Associates, a design studio creating cutting-edge artistic urban installations.
A prolific author, Vito has published numerous works on innovative theories and contributes to prestigious magazines such as WIRED and Harvard Business Review. He has also appeared as a host for television's Discovery Channel and the Italian broadcasting network Italia 1.
Vito's clients praise him for his expertise in innovation, technology, and futuristic issues, and his ability to engage and captivate the audience. His presentations are known to be entertaining, knowledgeable, and energetic, covering a wide range of industries. He has a talent for making complex topics accessible and relevant, inspiring audiences to think about how technology will shape our lives, businesses, and the world around us.
Clients book Vito Di Bari to discuss a range of topics, including the influence of innovation on various industries, the role of technology in decision-making, and its impact on businesses and lives. They are interested in his views on IoT, AI, and emerging technologies, and how they can be leveraged for business advantage. Clients seek insights on leadership, vision, and how to anticipate and adapt to change, as well as understanding the future of specific industries.
Vito delivers impactful messages with a view of the near and medium-term future, highlighting how to innovate and stay ahead of the market. His presentations empower business partners and convey the importance of technology in shaping the present and future. Clients appreciate Vito's focus on delivering engaging, thought-provoking content that leaves audiences uplifted, challenged, and inspired.
Program Information
Welcome to the Artificial Intelligence Transformation
How to stay ahead of the business competition in the age of
IoT, A.I. Cloud, Extended Reality, 3D printing and cooperative Robots.
KEYNOTE DESCRIPTION
This keynote presentation is an engaging and unique
experience tailored to the theme of each individual event.
With a focus on live interactions with the audience, it
includes AI and AR projections, fictionalized custom
videos, memorable storytelling, and coups de theatre.
And get ready for the grand finale, the story of "A Day
in the Future" on a movie screen, accompanied by live
commentary and symphonic music.
MAIN TOPICS
The main topics covered are the following:
• An overview of how Artificial Intelligence will change
the way specific industries work in the future, with a
focus on AI transformation.
• Forecasting of business trends, business growth, and
market evolution, based on AI technology.
• Success case histories, best practices, and leadership
techniques to win the future of business competition.
• Inspirational strategies to achieve future leadership
through innovation, emerging technologies, and
knowledge of business trends.
• Useful guidelines on how to combine the power of
AI with emerging technologies such as IoT, AI Cloud,
Extended Reality, 3D printing and cooperative Robots.
YOUR TAKEAWAYS
After attending this presentation, your audience will take
away the following:
1. Team members will gain a deeper understanding of
emerging technologies and AI as a game-changer.
2. C-Level executives will learn how to set realistic
expectations and measure outcomes of an AI strategy,
including leveraging AI for new products/services and
communicating this to stakeholders.
3. Executives will be equipped with best practices for
adopting AI and emerging technologies
to stay ahead of the competition and innovate processes.
4. Business leaders will receive guidelines for determining
how AI can enhance revenue, boost productivity/efficiency,
improve customer experiences, or reduce costs.
5. Partners and clients will understand why investing in
AI is critical for business growth and success,
and how they can be part of a single plan aligned with the
company's objectives.
WHO IS THIS KEYNOTE FOR?
This keynote presentation is perfect for C-level
executives looking to lead their companies
through a transformation process.
It's also an excellent opportunity for companies
launching new innovative lines of products, going
through relevant evolutions (such as a merger,
acquisition, joint venture, or partnership),
guided by leaders with a vision to share.
FOLLOW UP ACTIVITY
Following the presentation, we offer a post-event
debriefing session with company executives to
gather feedback and insights. This can lead to
design further workshops or brainstorming
sessions on specific topics related to the AI
transformation, enabling attendees to embed
what they have learned and keep the momentum
going. Additionally, we offer personalized
consultations to help organizations to embrace
change and tailor an AI transformation plan
integrated with the emerging technologies.