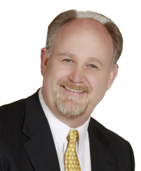 Topics:
Strategic Planning
Leadership
Marketing/Merchandising
Business Growth
Sales
Motivation
About Kordell Norton
Speaker, Author, Certified Graphic Facilitator, Consultant
Humorous, entertaining and inspirational, Kordell Norton has walked the talk. When he is not orchestrating strategic planning as a Certified Graphic Facilitator (highly visual process) he helps organizations increase revenue growth through marketing/branding, sales training and execution. He has been an adjunct faculty member and guest speaker for over 15 universities and colleges. His high energy presentations are often used by Associations, Chambers of Commerce, and Educators for a fast paced and engaging method to jump start their growth . . . which results in him being a speaker for THEIR members. "If he was that great for us, imagine what he can do for our customers and their business."
President of the National Speakers Association – Ohio Chapter and the author several books. As a senior executive at several multi billion dollar companies he has been:
The Operations "Guy" for $2.5 Billion a year in sales.
Vice President of several call centers. His 500 agents took inbound customer calls . . .to the tune of 250,000 a month.
Managed a $31 million dollar a year marketing budget and created sales and growth programs for companies like IBM, Microsoft, Hewlett-Packard and hundreds of other companies.
Director of Human Resources for 5,600 employees
Remember No-Name Generics? That was Kordell. He introduced those to the Grocery Industry in the United States.
Author of – Throwing Gas on the Fire: Creating drastic change and marketing – he shows groups how to add pizazz and zing to their marketing, their events and meetings and even improve life's events.
Author of – Spontaneous Combustion: Discovering the Customers Problems, Passions and Priorities. This work help professionals develop Consultative Selling skills as organizations move away from manipulative sales. These customers want more trust based, relationship sales partnerships. They want to learn how to "talk less . . . sell more."
Kordell is often described by his clients as one who makes them think "out of the box." High energy, humorous, very interactive and someone that makes the complex easy to understand and easier to apply. "Watching Kordell present," one client recently said, "is like watching popcorn pop . . . without the lid."